About the Village of Denmark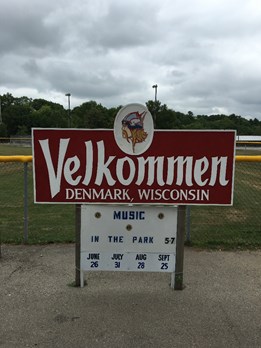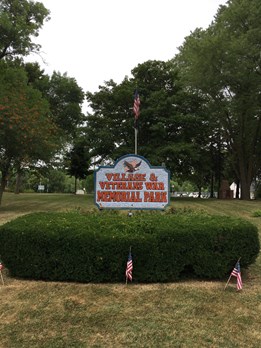 The Village of Denmark, population 2161, is located in southeast Brown County at the intersection of Interstate 43 and WI 96. Denmark has been described as a steadily growing, full service community characterized by its charm and its diversity of landscape. Ideally situated between Green Bay to the north and Manitowoc to the south the Village continues to grow due to its location. Presently comprising an area totaling 1.93 square miles (1,227 acres) the Village was first settled by Danish immigrants from Langeland, Denmark in 1848. The first business owner in what was then called the "Kingdom" of Copenhagen was Hans C. Beyer who was located at what is now the intersection of E. Main Street and Wall Street. In 1906, with the completion of the Chicago & Northwestern Railroad (CNW), the Post Office requested that the name of the community be changed to Denmark. The community officially became the Village of Denmark on June 15, 1915.
The Village is within a one (1) day drive to more than one-third (1/3rd) of the nation's population; has available freight rail service (the Canadian National); is located within twenty (20) miles of Green Bay's Austin-Straubel International Airport which is the third largest airport in Wisconsin; and, is approximately fifteen (15) miles south of the Port of Green Bay. The Village is close to a number of nationally recognized medical facilities including: Aurora BayCare Medical Center, Bellin Health - Hospital Center and St. Vincent Hospital. Likewise the Village is located near a number of colleges/universities such as: Northeast Wisconsin Technical College (Green Bay), the University of Wisconsin - Green Bay and St. Norbert College in DePere, WI. In addition there are almost one hundred (100) commercial businesses/establishments in or near the Village meeting the needs of both residents and visitors.
A very strong work ethic;
Safe neighborhoods and affordable housing with a good selection of quality residential sites;
An excellent quality of life;
Low Taxes;
Quality industrial/business building lots in a pro-business/pro-growth community;
High quality services such as police, fire, municipal water and sanitary sewer;
A viable transportation system;
A well developed, well maintained park and trail system for recreational purposes;
Excellent school system;
Numerous civic organizations;
Low crime rate;
An idyllic setting - both urban and rural in nature; and,
Close proximity to Green Bay, Fox Cities and Manitowoc/Two Rivers metropolitan areas.